From a little girl onwards I've always had a fascination with bees, beehives and honey. Did you know a colony of bees consists of 20,000-60,000 honeybees and one queen? Are you aware a bee can fly at a speed of around 25km per hour whilst beating their wings 200 times per second, which produces that buzzing sound? Have you ever heard that the average worker bee lives for just five to six weeks and during this time and she'll produce around a twelfth of a teaspoon of honey visiting 50 to 100 flowers during a collection trip. If that doesn't make you appreciate your honey you seriously need to try and release that inner bee geek! After visiting the beehive farm I now completely understand  why the worker bee is the symbol for vibrant and the ever fast growing and evolving city Manchester. During the Industrial Revolution in the 18th and 19th century there was lots of progress in Technology and Industry and Manchester was baptisted as Cottonopolis because of the huge amounts of cotton fabric it produced. The Mancunian factories were called beehives because all the workers within them were so productive and busy like bees. Like to find out more? The Museum of Science and Industry is a must visit on a rainy and free of charge.
Whilst on holiday in Turkey recently my bee fascination seriously received a fix when local taxi driver and bee keeper, Turgut Demirtas, was so kind to show me and my partner in crime Nik Maguire around on one of the many bee hive farms in the stunning hills of the Turunc. Turgut quickly became my new bff when he realised I seriously wanted to see and hear all about his bee farming antics. I will spare you the details (for now, as there is more interesting info coming soon regarding Turkish honey and my beehive keeping skills) how I felt like a kid in a sweet shop and skip straight to the end product bees so extraordinary produce: the golden liquid honey.
A recent study claims Turkish honey beats the world famous Manuka honey as the flower honey from Turkey's south-eastern province of Hakkari has much higher antimicrobial capabilities compared to the world famous Manuka honey found in Australia and New Zealand. With so many of us being busy bees ourselves I believe putting goodness in our bodies to function and feel our best is a total must and honey definitely is that magic potion to add to your lifestyle. Here are 7 facts that most probably will make you to fall in love with honey and appreciate those cute hardworking buzzing bees too.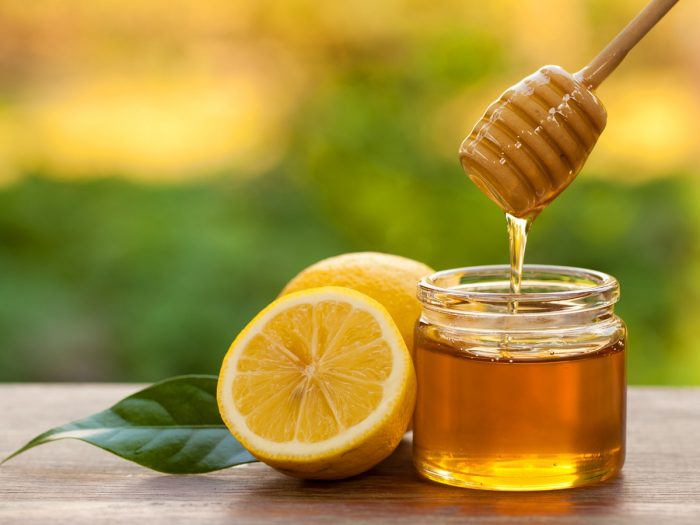 Wake up to Honey and Lemon
A cup of lemon and honey in warm water works a treat on your health in various ways. Starting your day with a cup of lemon and honey on an empty stomach will aid in weight loss, relieves constipation, aids digestion, improves your colon health, boosts your energy levels and clears bad breath. In need of a detox? Mixing honey with vinegar will provide you with an effective detox potion.
Honey to treat and hydrate dry skin
Suffering with dry skin then honey is your answer. A homemade honey facemask will work wonders; it will provide hydration and adds a radiant glow. All you have to do is mix 2 tablespoons of avocado, 1 tablespoon of yogurt, stir, add 2-3 tablespoons of raw honey and mix to you will get a smooth mixture. Apply the mixture gently to your face, not forgetting your neck and leave for 20 minutes. Rinse off with lukewarm water. Do you feel your whole body could do with a honey hydrating session? Simply use 2-3 tablespoons of raw honey in a cup of hot water. Stir well and pour the mixture in your bath tub and relax to the max.
Honey is rich in antioxidants
Quality honey like the one produced in Turkey contains many antioxidants, which is your body's natural defence against disease. Scientist have linked by using honey in your diet it can reduce the risk of heart attacks, strokes even some types of cancer, promote eye health and lower blood pressure. That surely must be enough reason to drizzle some honey in your daily smoothie or in a cup of green tea!
Honey promotes burns and wound healing
Honey is a natural antibiotic that can be used internally but also externally. Therefore it can be safely used as a conventional treatment for burns and wounds by disinfecting wounds and sores.
Antibacterial and Antifungal properties
Honey has been used in medicine for over 5,000 years. Bacteria are the main cause of various kinds of infections. You can prevent your body from these infections just by incorporating it into your daily diet. Being enriched with antibacterial and antifungal; properties, it will work as a shield against various kinds of infections preventing your body from further damage.
Soothe a sore throat and nasty coughs
Honey can be the all-natural cure when it comes down to those nasty colds and coughs. With the winter months in sight stock up on raw honey and be prepped when you feel a cold coming on.
Honey to aid your beauty sleep
Whilst sleeping our body heels and preps us for the day ahead. Lack of sleep can be real torture when you have to drag yourself through the day and in the long-term even be damaging to your health. Honey can cause a rise in insulin and release serotonin, which is a neurotransmitter that improves your mood and happiness. Your body naturally converts serotonin into melatonin, a chemical compound that regulates the length and the quality of your sleep.
As a mother of a type 1 Diabetic son I have since his diagnosis in January this year found out despite honey being sweet in taste, it doesn't increase type sugar in the bloodstream as much than regular table sugar and is safe for Diabetics, both type 1 and 2,  to use in moderation. It is also said to reduce fasting serum glucose maintain fasting C-peptide, a compound that stabilizes insulin. It could be a healthy alternative to artificial sweeteners. Diabetics can now enjoy their meals with incorporating honey in them. Since natural products don't contain any adverse effects it is till advised to consult with your Doctor or Diabetic team before consuming anything.
Before I sign off to enjoy a cup of green tea with my Turkish raw honey I like to share one more bee geek fact with you: Honey bees communicate with one another by dancing. How freaking adorable is that!
Bee happy,
Essy xxx