After spending a fortnight in picaresque Turkey living on nothing but fresh organic fruit and tons of vegetables, alongside fish and the odd lamb shank I noticed a massive difference in my skin, nails, hair and increased energy levels. Best of all a much flatter tummy too! Of course an overdose of Vit D and spending time with loved ones with plenty of laughter did for sure help to feel more energised and happy in my own skin. With so many of us having busy hectic lives and falling into the habit of eating on the go and putting a processed meal at the end in the day in our tummies, you have to sometimes take a step back and look if those unhealthy habits can be broken. I am on a personal journey to be in the best shape of my life and I have learnt diet can either be your best friend or your worst enemy.  Food shopping and cooking will probably never be my number one pleasure as it can be time consuming and my time is very precious but so are my body and my mindset. With the supermarkets full of convenient foods it's very easy to unconsciously consume foods that can cause a rapid drop in energy levels, bloating, weight gain and a lack of all the goodness we need to function properly and look and feel our best. Recently a study has proven that a Mediterranean diet can help beat depression and anxiety.  With all this in mind I purchased a juicer as soon as I landed back in the UK and stocked up on fresh foods and vegetables, almond and coconut milk and Greek yogurt. I like to share some of the smoothies I researched online or friends in the Health and Fitness Industry were happy to share with me. Are you ready to dump your bacon butties and replace your 'traditional breakfast' with one of these colourful nutritious smoothies and start your day with a blend of vegetables, fruit, protein and lots of fiber and start to feel in the best shape too?
It really couldn't be easier to produce a healthy smoothie. All you need is to add all the ingredients in the blender. Blend until smooth and enjoy the goodness. For and ice cold smoothie either use frozen fruits or add some ice cubes. Purchase organic fruits and vegetables to prevent nasty pesticide in your body. And don't you be adding extra sugar or fruit juices. If you like to go sweet add a little drop of honey instead.
FLAT BELLY KALE AND ORANGE SMOOTHIE
This is one of the best flat belly breakfast smoothies bursting with vitamin C to support your immume system get you through the looming dark winter months. A drizzle of honey will give this smoothie an extra dose of sweetness but eliminating artificial sweeteners and processed sugar. This light smoothie has the benefit to keep you full for hours and keep you energized. The almond milk adds fiber and an energy boosting power to keep you going all morning.
Ingredients: banana, kale, orange, honey and almond milk
SPICED GREEN TEA METABOLISM-BOOSTING SMOOTHIE
Green tea has a metabolism-boosting agent that health experts claim to be a total weight loss miracle. Using Cayenne pepper this smoothie has a kick to it and boosting your metabolic rate to fight your belly fat. By adding Greek yogurt to this blend you will feel full and energised all morning long.
Ingredients: green tea, cayenne pepper, ground cinnamon, honey, pear, apple, orange, Greek yogurt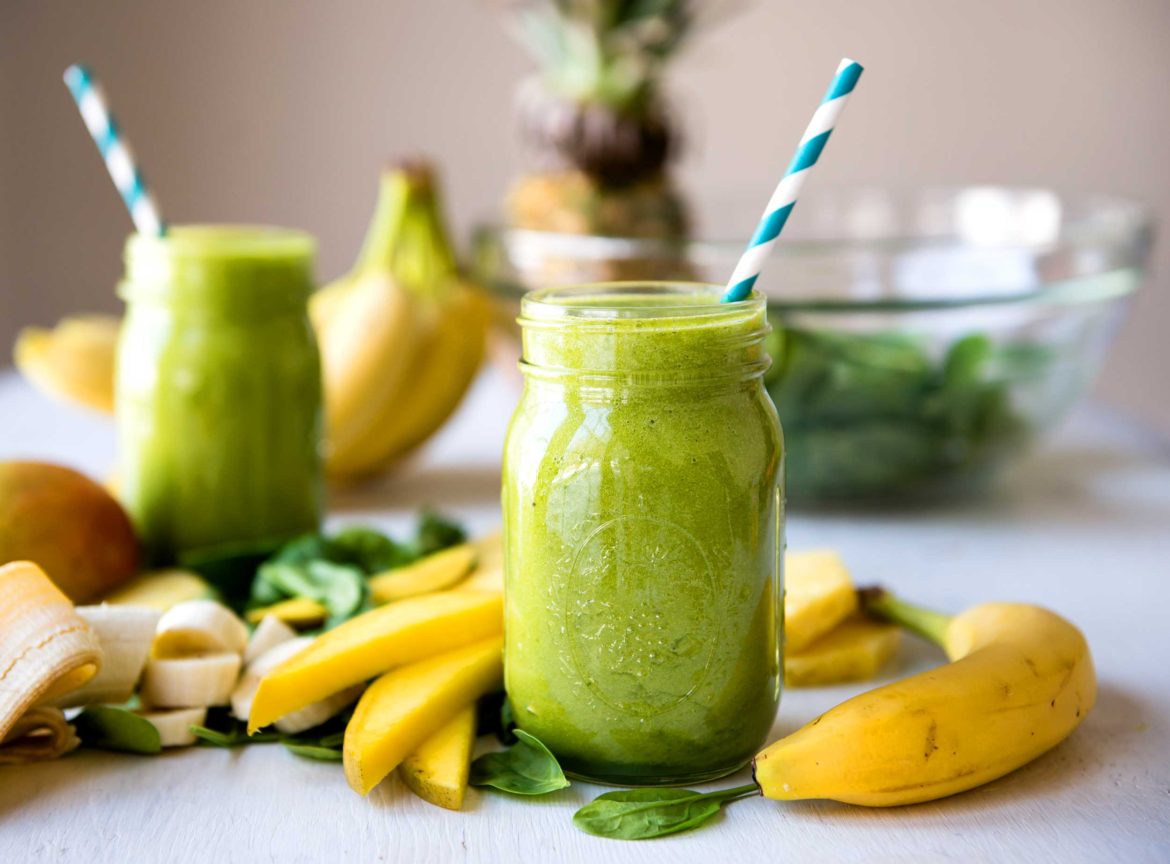 WAKE UP BEFORE YOU GO GO SMOOTHIE
This colourful green smoothie will perk you right up if like me you are not a morning person or if you not had enough hours of beauty sleep. Skip that cup of coffee and wake yourself up with this nutritious cup of goodness containing lots of protein fiber to keep you going. The Chia seeds contain omega-3 fatty acids, which help decrease inflammation.
Ingredients: banana, grapes, avocado, spinach, kale, Chia seeds and green tea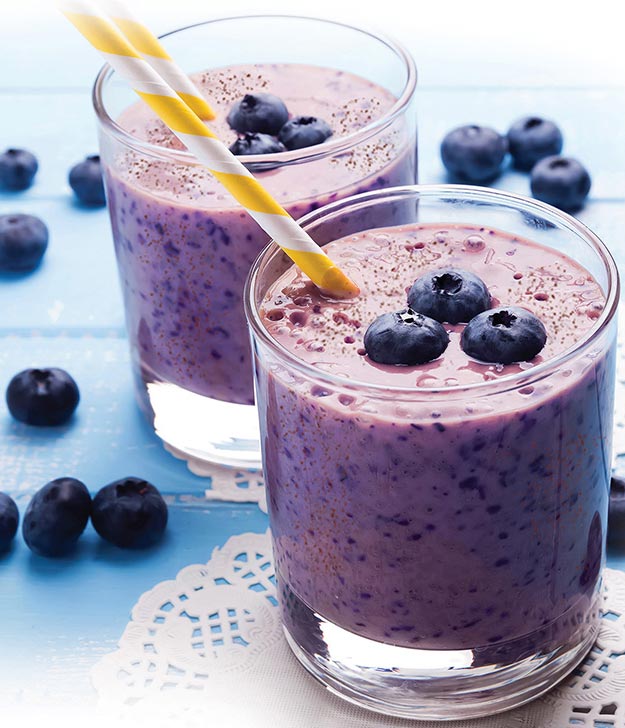 FLAX SEED BLUEBERRY AND MINT SMOOTIE
I am personally in love with this colourful and tasty mix of belly-fat fighting smoothie. Blueberries are rich in resveratol, which is a nutrient that has beneficial effects on the mechanism that trigger weight gain and fatty liver. Mint is another belly fat fighter and can help keep bloating at bay.
Ingredients: flax seeds, almond milk, blueberries, honey and mint
SKINNY MINI PROTEIN SMOOTHIE
If you have a busy morning ahead having a protein-packed breakfast is a must have. This smoothie will avoid food cravings and the green tea will rev up your metabolism.
Ingredients: avocado, apple, banana, spinach, kale and green tea
CHOCA-LICIOUS BREAKFAST SMOOTHIE
For the ones of you that have a sweet tooth this smoothie is just for you! This smoothie combines a blend of complex carbs, fiber and proteins so you will feel satisfied and start the day with a smile on your face. The ground flax seeds have antioxidant qualities reducing risk of haer disease, cancer, stroke and diabetes.
Ingredients: unsweetened Almond milk, banana, chocolate protein power, ground flax seeds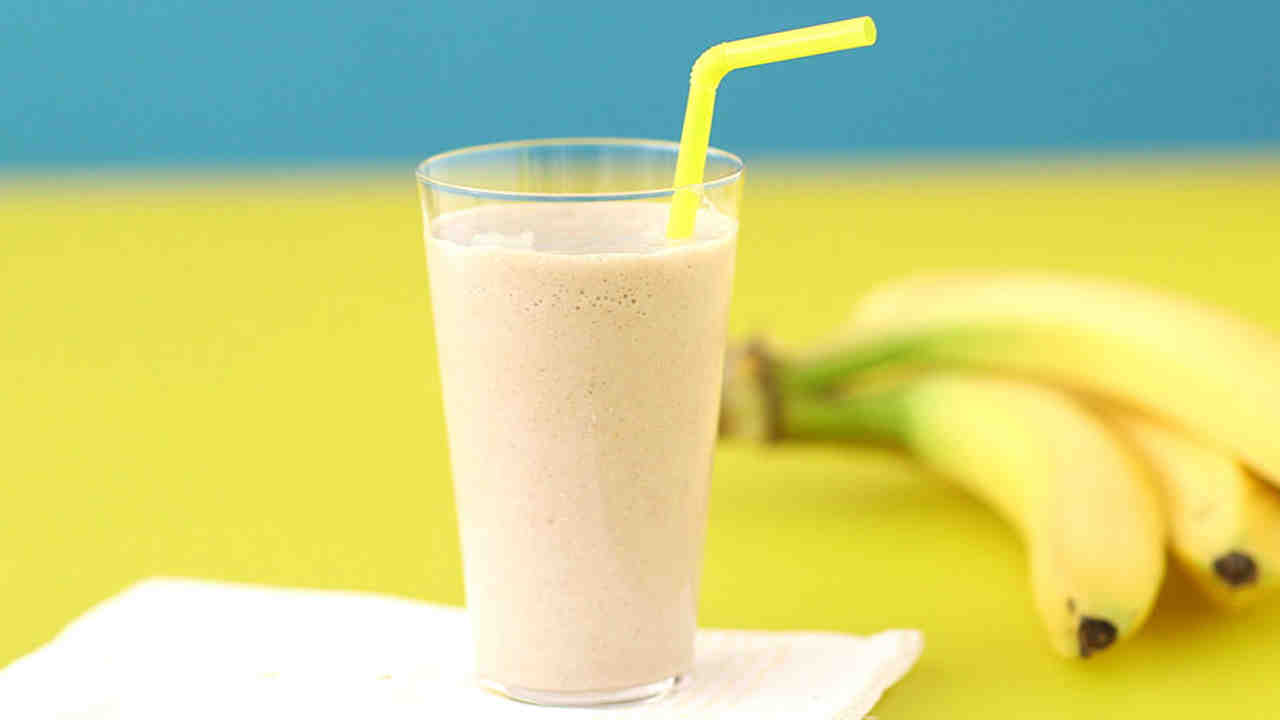 BANANA SPLIT PROTEIN SMOOTHIE
This desert like smoothie full of ingredient like strawberries will fight off belly fat because they are packed with polyphenols, which is a powerful natural chemical that can stop fat from forming. Tuck in I say!
Ingredients: non-fat Greek yogurt, unsweetened almond milk, strawberries, banana, protein power
The possibilities to create nutritious, tasty and healthy smoothies are endless. More importantly the health benefits incorporating these kind of smoothies into your daily routine will help you to improve your digestion, increase energy levels, boost your immume system, help you get that healthy glow, reduce unhealthy cravings and on top of that they are good for healthy bones and a healthy heart.  If you already are a smoothie enthusiast I would love to hear your favourite smoothie recipes to keep me going. If you are interested purchases an affordable protein shake or Green Tea tablets please click on the following link https://www.sirenclinchers.com/?Click+51 to get yours hassle free.
"In life, much like smoothies, you get out, what you put in"
Much love always,
Essy xxx